Victorian Wicker Set of 4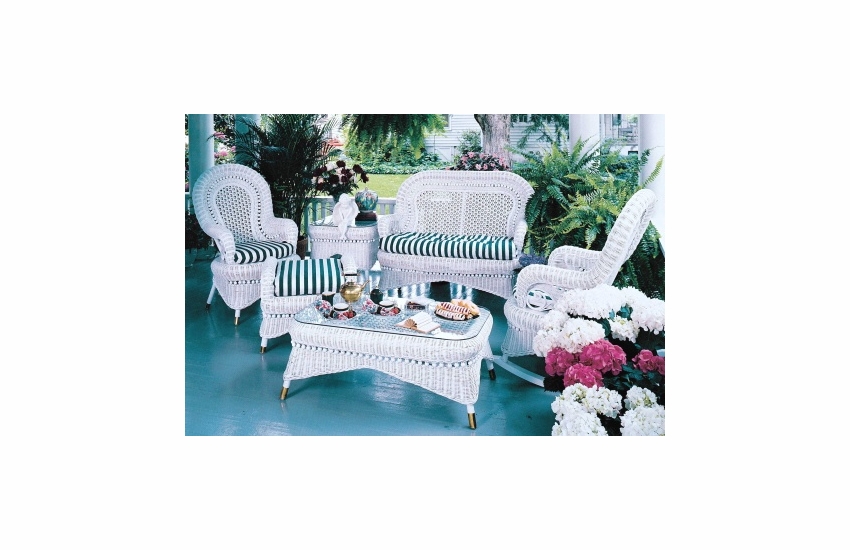 Victorian Wicker Set of 4
$3,641.00
reg.price: $3,995.00
Ship Time:
Ships in 4-5 Weeks.
Description
Measurements
Cleaning & Care
Collection Pieces
FAQs
Reviews
Measurements

---
Chair 26" Wide X D26" Deep X 45" High
Love Seat 48" Wide X 23" Deep X 43" High
Coffee Table 35" Wide X 22" Deep X 17" High
Rocking chair 26"WideX 37" Deep X 45" High
Cleaning & Care

---
How to Clean Your Cushions
Spot Cleaning Method
This is the tried and true method for any outdoor fabric. Simply take a soft bristle brush, a bucket of water with soap solution in it (you can use a dish detergent like Dawn or Palmolive). Once you have these items ready put the brush into the soapy solution and start scrubbing the area, rinse it off with clean water and let it air dry.


How to Clean Your Outdoor Wicker Furniture
Same as above. Spot cleaning with a soft bristle brush and soap and water. You can rinse off with a hose and let the outdoor wicker air dry.


How to Maintain Natural Wicker and Rattan Furniture
Natural products such as wicker and rattan do not need much to keep in great condition. Every few months you can take a spray bottle with water and wipe down the frame with a rag or cloth. This will keep the finish fresh since they are natural materials.


Tip If You Have Natural White Wicker
If you get nicks or scratches on your natural white wicker furniture you can use a white out product and brush the product on your wicker to renew it. You can also use Krylon spray paint to retouch your white wicker furniture.


Cleaning and Care for your Furniture and Cushions are simple with our premium quality products and will ensure that you enjoy them for many years to come!
Questions & Answers

---
1 Question & 1 Answer
Question:

What is this made out of and is it suitable for outdoor use on an open porch?

Answer:

The victorian wicker furniture is made out of natural wicker material. It is suitable for light moisture or wind blown rain. Small amounts of water will actually strengthen the wicker. We even recommend to our customers to use a damp cloth to rub over the furniture in dry climates. If the furniture is going to be drenched constantly during heavy rains you may want to consider our total outdoor wicker furniture sets.