Wicker has for a long time been thought of as only being fit for use in conservatories and on patios, but it is now making something of a comeback and is being seen as a great material for use as furniture throughout the home.
What is wicker?
Wicker is a combination of natural plant materials, such as vines and willow, freshly cut and woven together. When they dry out, the shape they have created becomes intrinsically strong, easily capable of supporting something as heavy as a television. Wicker is an extremely durable, lightweight and strong material, perfect for use around the home.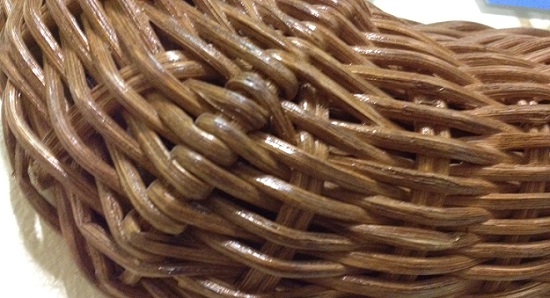 The benefits of wicker
Wicker furniture can last for years, and does not need major maintenance, as a regular dusting will keep it looking its best. It is also far less expensive than other types of furniture. Its distinctive weaving pattern adds texture to an interior, while its natural look helps to add warmth.
Wicker for the inside
Wicker can be used in the home in a variety of different ways. In terms of furniture, for example, a dining room could have wicker chairs arranged around a dark wood or oak dining table. A living room could have a glass-topped coffee table set into a wicker frame or an armchair made entirely out of wicker accessorized with a fabric cushion.
Smaller wicker items could include a magazine rack, a picture or mirror frame, a lamp table or a lampshade.
The modern home is one that does not adopt an overly stylized approach to interior design, yet rather brings together complementary styles to create a unique look. Therefore, a wicker armchair or lounger does not look out of place alongside a leather sofa, but instead adds another layer of texture to the room, helping to add warmth and interest.
The wholly natural properties of wicker help to bring in other natural materials, such as wood. For example, rather than having fabric curtains or blinds as window dressings, there are a wide range of window shutters available that serve a far more practical purpose, being used to regulate daylight and affording greater privacy, and they have a natural look. A wicker chair would also be more in keeping with a wooden floor than a carpeted one.
Wicker for the outside
Of course, wicker is still the material of choice for outdoor rooms. Its excellent properties make it capable of enduring rough wind and weather, although being outside it will need more regular and thorough cleaning.
Because it is outside and is sitting in a natural environment, wicker can be used more liberally. For example, it would not look over the top to have a patio dining set made entirely from wicker, table included. Just break up the color with some contrasting cushions.
A wicker lounger is an excellent choice for relaxing in the garden, not only as it is very comfortable, but as it can be left out – indeed, its inflexible nature makes it impossible to fold and store away – blending in beautifully with the greenery and plants.

For more great examples of wicker furniture design visit: