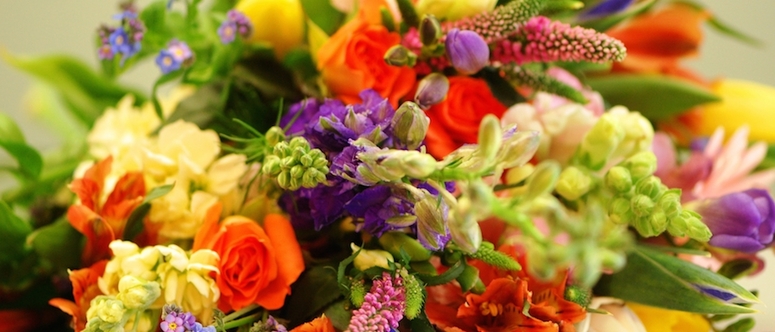 Your outdoor space is an important part of your home. Moving interior design principles into the garden, you can create beautiful gardens that reflect your home and your personality.
Which Style is for you?
The style of your garden is usually dictated by the type of climate that you have. Something as simple as whether you're near the coast, or inland can have an effect on the plants that will be able to grow in your garden. You'll see when we go into different styles that they are based around different locations.
However, there is more to style than just plants. The layout and the other materials that are used, furniture and lighting will all have an impact on style, so it's important to make sure that it is co-ordinated for a put together look.
Take a look at these styles for inspiration.
Modern Garden
A contemporary garden uses strong, clean shapes and lines, and graphic elements. This is a particularly obvious way to blend indoor with outdoor, especially if your interior décor is very modern and bold. It is a very adaptable style and elements of it can be incorporated into a variety of different designs, including south-western, Asian and even country cottage.
This design utilises modern, industrial materials. For instance, your patio may be concrete instead of flagstones; your pergola steel instead of wood. For the plants, there is much more of a focus on grasses, rather than frilly flowers.
French Garden
A French garden is a formal garden – think of the Palace of Versailles and its incredible landscape design. Symmetry and order are the principles of what we think of as French garden design, and they are also meant to be viewed from a distance.
Known for a cool colour palette, with whites, greens, blues and purples, and a big use of stone, French gardens were originally designed to highlight the house. Stone terraces and gravel paths define the straight lines and repetition that form the basis of the garden. Wrought iron furniture works well in this setting, particularly if it's white.
English Country Garden
The English country garden is often a riot of colour, with a bombardment of fragrant perennials, surrounded by a white picket fence. Ornaments, birdhouses and benches are all nestled within the plants, and there's often an herb garden and a vegetable patch. Informal and imperfect, the cottage garden is a delight.
A lawn is rarely the focal point in a cottage garden, instead the flowers are what makes or breaks it. When choosing plants, go for colour. Whether you stick to pastel shades or go for exuberance, use a colour wheel to help you pick complementary colours. Wicker furniture is ideal for this style of garden, complementing the natural feel. This garden doesn't need as much maintenance in terms of flowers, but when it comes to the herbs and vegetables, you'll obviously need to look after them properly.
Japanese Garden
A Japanese style garden is one of serenity and beauty. Every element is carefully chosen, though it looks completely effortless. Intended as microcosms of the outside world, they often incorporate the same classic elements; water, an accent tree and gravel. They are designed to be used all year round, so your tree needs to look just as good without leaves as it does in full glory. Pick plants that will give colour in winter as well as summer.
A Japanese garden does need maintenance, especially if you're going for stylised bushes that are carefully pruned and shaped, so you'll need to invest in the right tools first.
American South-Western Garden
Think succulents, a Spanish vibe and lots of natural materials, like stone and wood. While this style won't suit every climate, there will be ways that you can incorporate this style in to your garden. Reddish brown flagstones and terracotta colours provide a desert like feel, and used with lush green grasses and succulents, it provides a nice contrast. A fountain or a pond is a welcome respite for a dry climate. Use bold colours for plant pots and walls for an intense punch of colour to brighten the garden. This style also works well with modern elements and graphic shapes too.
Combining Indoor and Outdoor Styles
If your home architectural design and garden design are radically different, how do you marry the two? The key is to tie it together. Try and use similar textures, for instance, if you have stone walls, use gravel. Simple planting can bring unity, too. Using one colour or type of plant in your garden will marry two different styles together without overloading the eye.